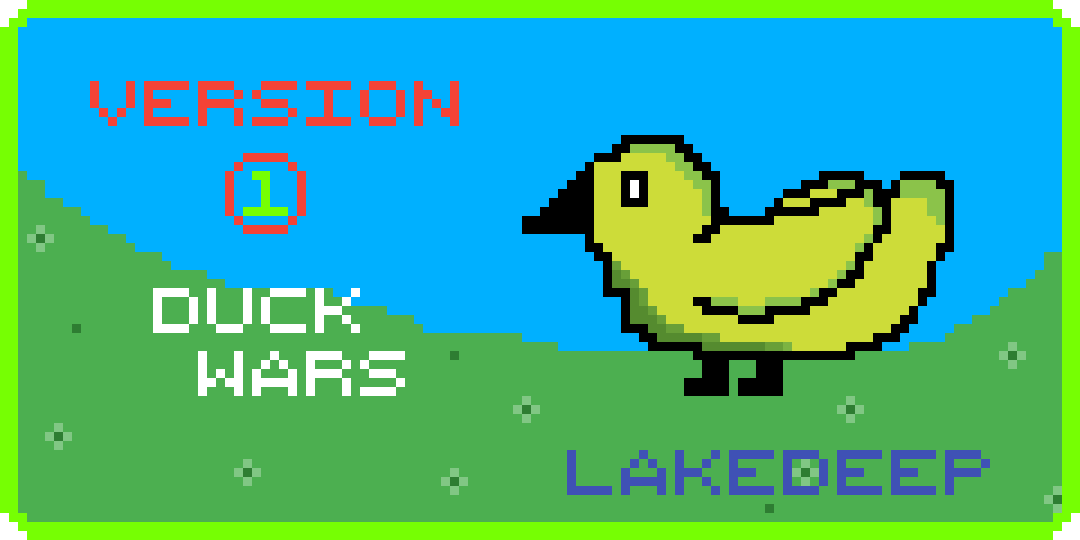 Duck Wars
Our very first game is coming to the lake!
Duck Wars is a thrilling yet peaceful 1v1 battle where two ducks named Danky & Oats fight for survival in the lake.
Play with a friend on the same computer and try dominating a lake composed of retro visuals and acoustic guitar music!

Install instructions
Download through the installer below.
(Once downloaded) To change window dimensions, hold 'alt' while starting up the game.